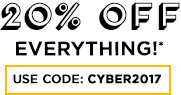 Pompom Quarterly, Issue 21: Summer 2017
$14.50
It's Pom Pom party time! Issue 21 sees us celebrating our 5th anniversary, so why not join in and enjoy our bumper issue with 16 gorgeous knits from your favourite Pom Pom designers.
As well as being packed with patterns, Issue 21 includes food for thought from Rachel Atkinson and Clara Parkes on the British wool industry, sees our resident columnist Anna Maltz get her (knitted) party hat on, plus a beautiful illustrated story by Katie Green shows the magic behind the scenes at Blacker Yarns. To finish off the party, of course our recipe this issue is a delicious peachy cake.
A Ravelry download code will come with your magazine and will be available to download.
AVAILABLE SOON