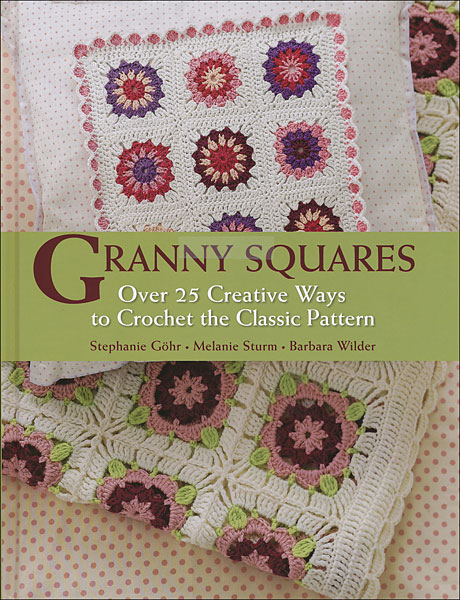 Author: Stephanie Gohr, Melanie Sturm & Barbara Wilder
Binding: Hardcover
Pages: 25+ Projects - 79 Pages

Granny squares are for so much more than afghans! Sometimes kitschy, sometimes classic, you'll embrace the endless possibilities for bags, slippers, hats, pillows, table runners, shawls and more. 25 fresh and fully illustrated patterns pair with other help tips in this lively edition to the genre.