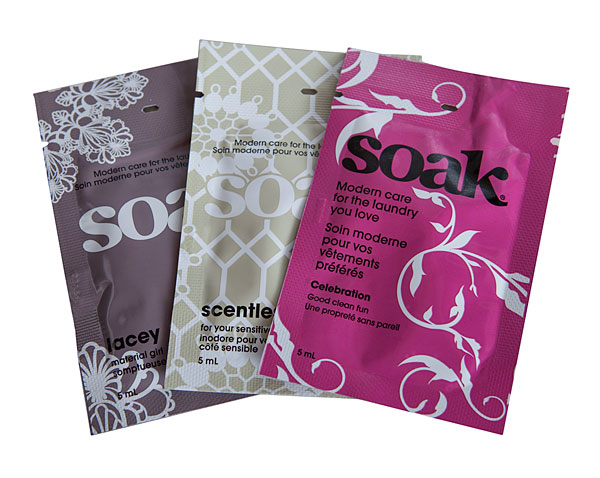 Medium: 8 mini-soaks (3 Lacey, 3 Celebration, 2 Scentless) - 6mL each
Size: -
Vendor: Soak Wash Inc.

Soak Wash - Travel Pack Assorted
$9.90

Whether you are a Soak fan that needs a portable, mini-sized option or you simply want to try out different Soak scents for the first time, this Travel Pack is an ideal solution! Each pack comes with a total of 8 mini-soaks in an assortment of scents. Each mini-soak comes in a 6mL packet - perfect for a single use. And don't forget the added convenience of Soak being a rinse-free wool wash that is biodegradable, phosphate-free, non-toxic and eco-friendly. Try it, love it and never travel without your mini-soaks again.
| 8 mini-soaks (3 Lacey, 3 Celebration, 2 Scentless) - 6mL each
Retail: $11.00
Item No. 81406