The Essential Guide to Color Knitting Techniques
$11.97
40% off

Retail: $19.95
Putting color to work for you. Margaret Radcliffe unravels the intricacies of combining two or more yarn colors, explaining all the techniques that transform simple knitted items into fabulous, colorful masterpieces. From the easy trick of working with multicolor yarn to the intricate details of stranding and intarsia to entralac and finishing touches just right for multi-color knitting, all the beautiful possibilities for playing with color are in this book. You will learn creative solutions for tight stitches, loose stitches, curled edges, messy ends, and twisted yarns. With clear instructions, color photographs and inspired advice every knitter will discover their inner color designer.
Related Items
Video
Inspiration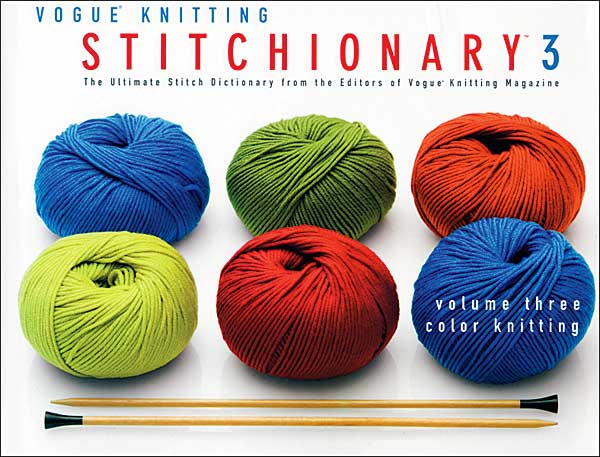 Vogue Knitting Stitchionary Vol. 3: Color Knitting
$17.97
Retail: $29.95
40% off
Kelley reviews "The Essential Guide to Color Knitting Techniques" by Margaret Radcliffe in podcast episode 79.
Christy knit the Helix mittens from "The Essential Guide to Color Knitting" out of Wool of the Andes in Snickerdoodle and Powder Blue.